We understand that during this crisis you need your home to stay healthy more than ever. That's why we offer a COVID-19 CDC recommended cleaning service. Our services include complete top to bottom disinfecting, using EPA approved products.
If you are interested in having your home cleaned click the button below and request an estimate today.
We Are A Certified ISSA Member
As a certified ISSA member, we are involved and on top of the latest advancements and protocols for effective cleaning.
Steps We Take To Keep Your Family Safe
As we enter your work and living spaces we focus strongly on keeping your loved ones safe. On top of our frequent employee screening processes to ensure our employees don't have COVID-19, we take extra measures from what we wear to how we behave in your home.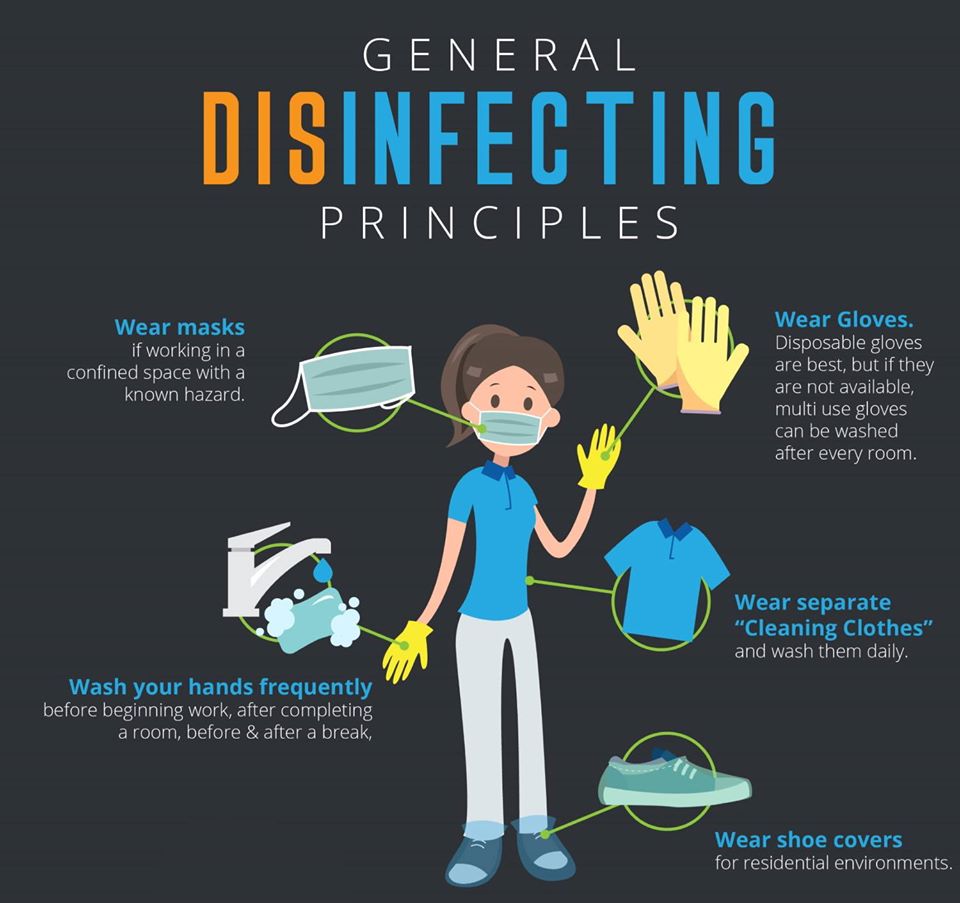 Face Masks
Face masks help contain the spread of disease from person to person. As you have workers coming in and out of your home, it's important to know they won't be breathing in or breathing out the infectious virus.
Gloves
Our cleaning technicians wear disposable gloves and change them frequently while on the job. These gloves help prevent the spread of viruses, germs, and bacteria from home to home and room to room.
Washing Hands Regularly
To ensure we aren't infecting our gloves, facemasks, and other belongings before and after completing jobs we do a deep-cleaning on our own hands and arms.
Separate Cleaning Clothes
Our cleaning technicians are required to wear separate clothes while on the job as well as work aprons to help prevent the spread of COVID-19.
Shoe Booties
The COVID-19 virus will stick to hard surfaces like many floor surfaces for up to three days. We wear shoe booties as we move around your home.
Our Recommended Services
During the COVID-19 pandemic, our team is focusing both on in-home and office disinfecting services. Helping you and your loved ones stay safe both at home and at work.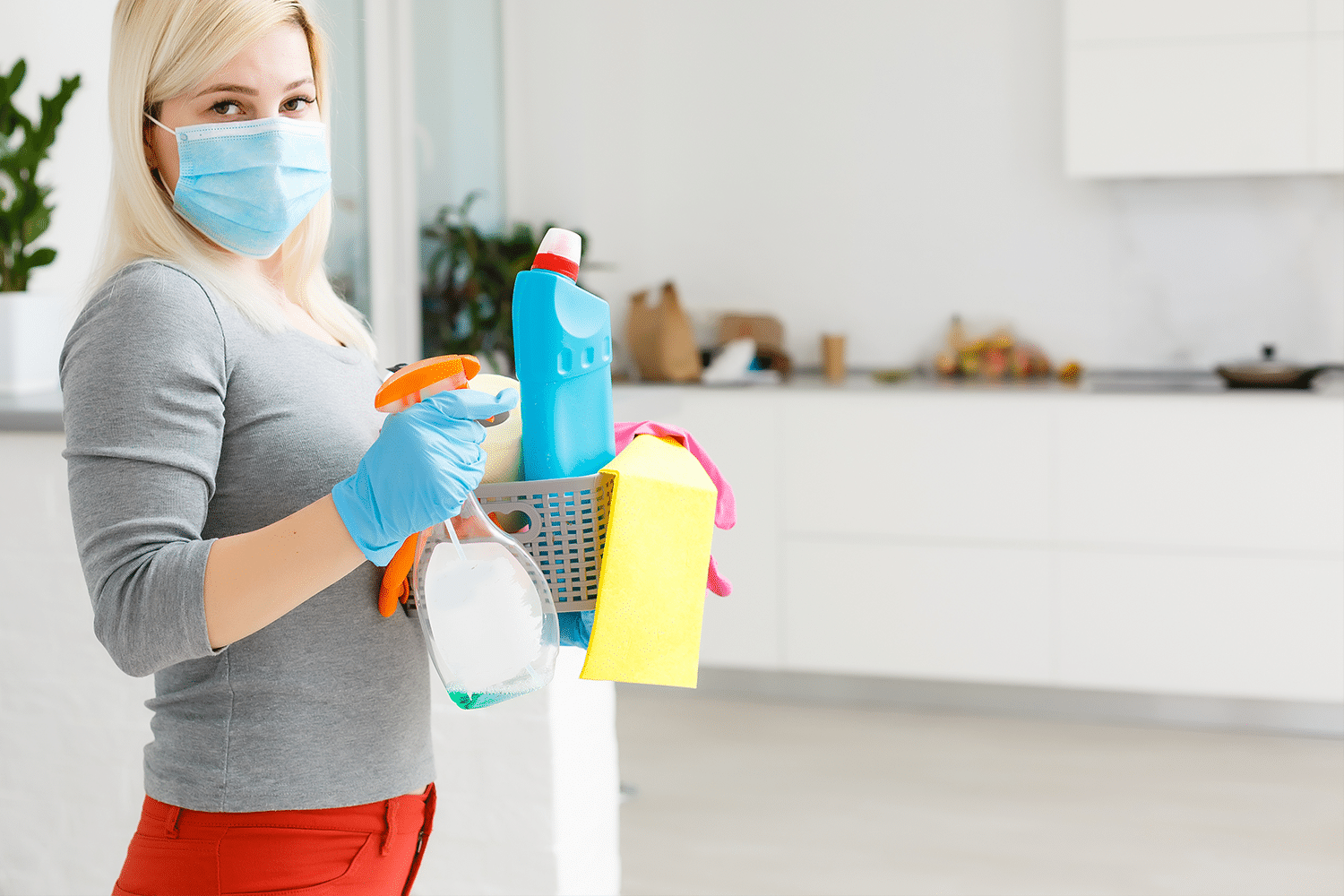 CDC Recommended Recurring Cleaning
Weekly, bi-weekly or monthly cleaning to keep your home disinfected and healthy throughout the pandemic.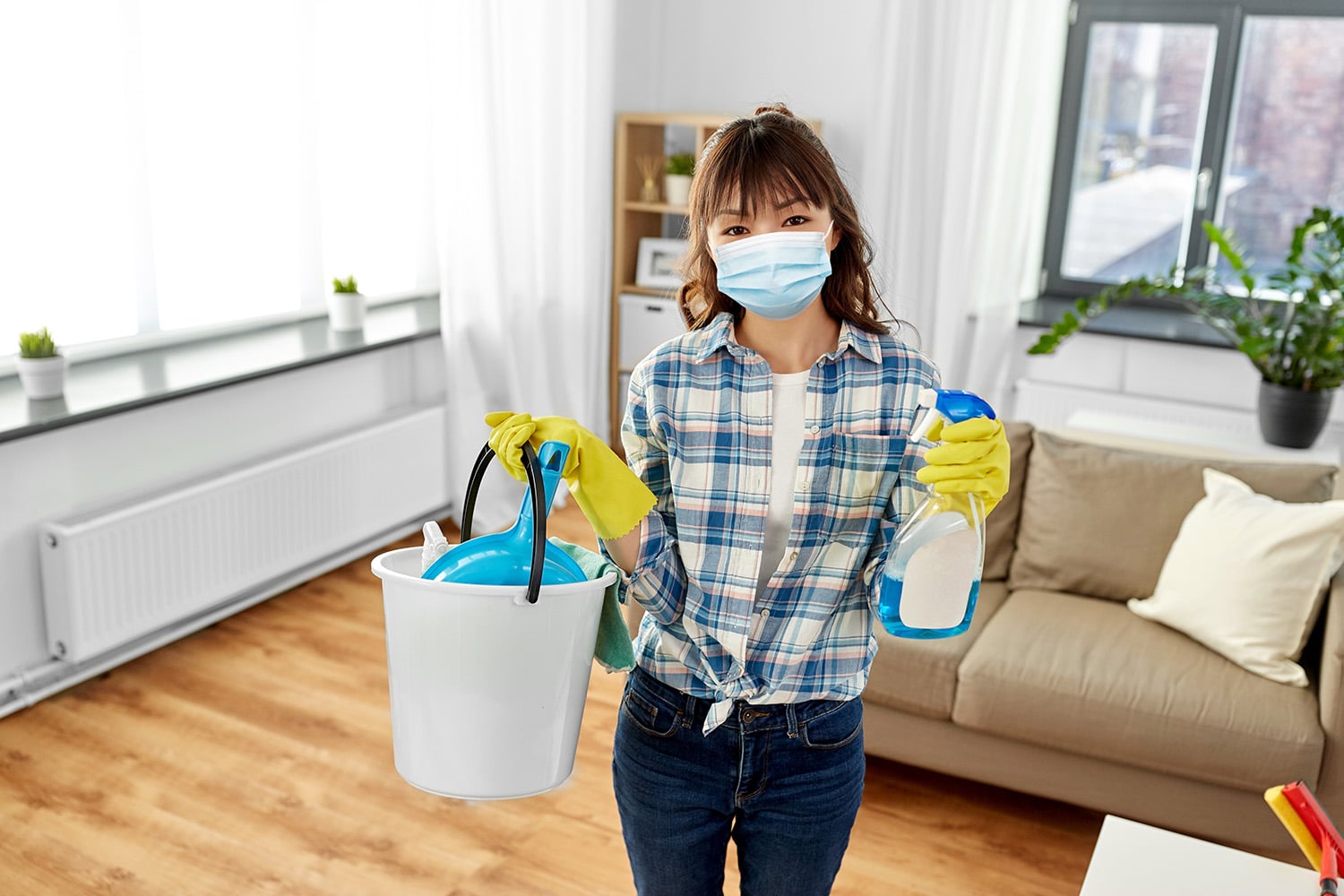 CDC Recommended One-Time Deep-Clean
Disinfecting your home of any virus that could potentially be hanging around your home.
We Use CDC & FDA Approved Cleaning Products
We use both CDC and FDA approved cleaning products to ensure we are disinfecting effectively and killing any and all viruses and bacteria in our way.
Product We Use
Clorox Bleach
Clorox Bleach Toilet Bowl Cleaner

Based on 60+ Reviews on Google, Yelp & Facebook
Hire Busted Knuckles Cleaning Today