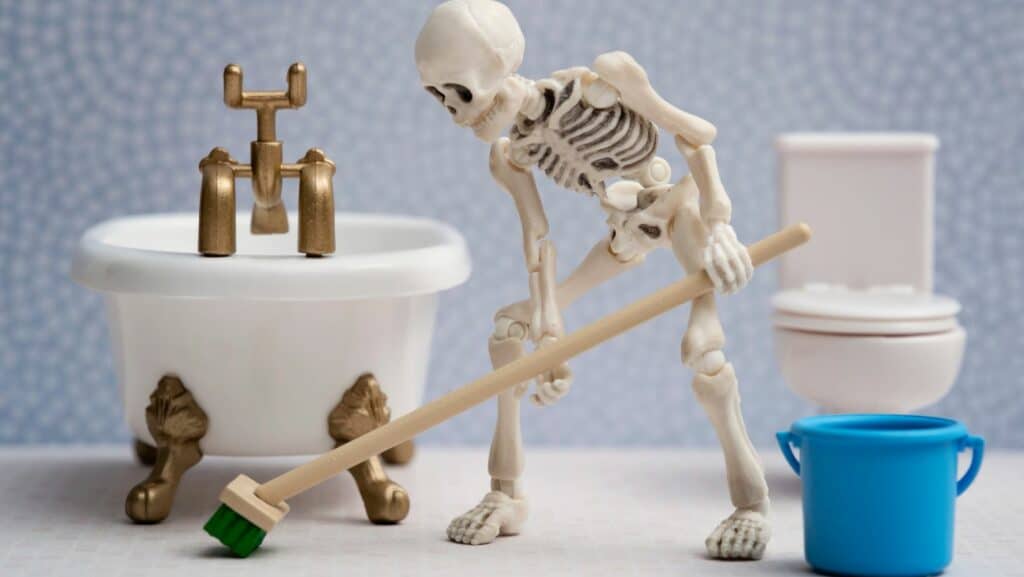 Halloween is just around the corner, and there's something quite magical about this time of the year. The air is crisp, leaves are falling, and pumpkins are being carved into spooky Jack-o'-lanterns. As you prepare your home for the festivities, it's important to keep in mind the essential step of cleaning and organizing. After all, nothing sets the ambiance for a memorable Halloween celebration quite like a clean and spookily-decorated home. So grab your broomsticks and let's dive into some tips and tricks to get your home ready for Halloween!
1. Declutter and organize: Start by decluttering your house. Donate or dispose of items you no longer need, and prioritize your Halloween decorations. Go through your closets and storage areas to make space for storing costumes, props, and all the decorations you'll be using. Organize your belongings in categories, so you can easily find what you need when it's time to dress up your home.
2. Deep clean: Before putting up any decorations, make sure to give your home a good deep clean. Dust and vacuum all the nooks and crannies, including under furniture and on top of shelves. Wipe down surfaces and make sure your windows sparkle. A clean canvas will make all the decorations pop and create a cozier atmosphere.
3. Spooky window displays: One of the simplest and most effective ways to set the Halloween mood is through your window displays. You can use window clings, cut-outs, or even paint to create spooky scenes that catch the attention of passersby. But before you get creative, make sure your windows are squeaky clean. A window free of smudges and streaks will make your decorations stand out.
4. Outdoor cleanup: Spruce up your outdoor areas to welcome trick-or-treaters. Rake up fallen leaves, clear any debris from walkways and driveways, and make sure your porch and entrance are well-lit and safe for visitors. Consider adding Halloween-themed lighting or spooky sound effects to enhance the atmosphere.
5. Focus on the details: Don't forget to pay attention to the smaller details that can make a big impact. Dust and clean your light fixtures, replace burnt-out bulbs, and check if your smoke detectors are working properly. These small tasks ensure a safe and well-lit environment for everyone.
6. Keep your kitchen clean: Halloween is a time for treats and sweets, so make sure your kitchen is ready for all the culinary adventures. Clean and organize your pantry, discard expired ingredients, and make room for Halloween-themed snacks and ingredients. A clean kitchen will make baking and cooking a joy and will keep you motivated to experiment with spooky recipes.
7. Plan for the aftermath: Hosting a Halloween party can be a messy affair, but with proper planning, cleanup can be a breeze. Set up designated recycling and trash bins for guests to dispose of their waste properly. Prepare for potential spills and stains, and have cleaning supplies on hand to tackle any messes that may arise. Remember, a clean and organized home not only sets the stage for a memorable Halloween but also ensures a safe and enjoyable experience for all. So, roll up your sleeves, put on your favorite Halloween playlist, and start cleaning.
The result will be a spook-tacular Halloween celebration you won't forget!